Disclosure: This Disney Plus Star Wars page contains affiliate links. Read full Disclosure Policy.
When I got Disney+, one of my main purposes was to watch all the Disney Plus Star Wars movies, shows, and series. I kid you not, the excitement in my house as we led-up to our first watch of The Mandalorian was, well, embarrassing in its excitement for a TV show.
But the Disney Plus library of Star Wars TV shows is more than just a handful of episodes of some new series that's never been tested. No, there are Disney Plus Star Wars Movies, Disney Plus Star Wars Shows and whole new Star Wars series that can be expected to come out in the near future.
Want to save this article? Enter your email below and we'll send it straight to your inbox!
Needless to say, the Disney Plus Star Wars Series is just about the most exciting thing to me, ever. I can get a fix of Star Wars television anytime, anywhere. And my little 80's-kid heart swells with joy.
If you're ready to get the Last Jedi streaming to your TV, let's punch it.
Related: How to Watch the Star Wars Movies in Order
---
1. The Movies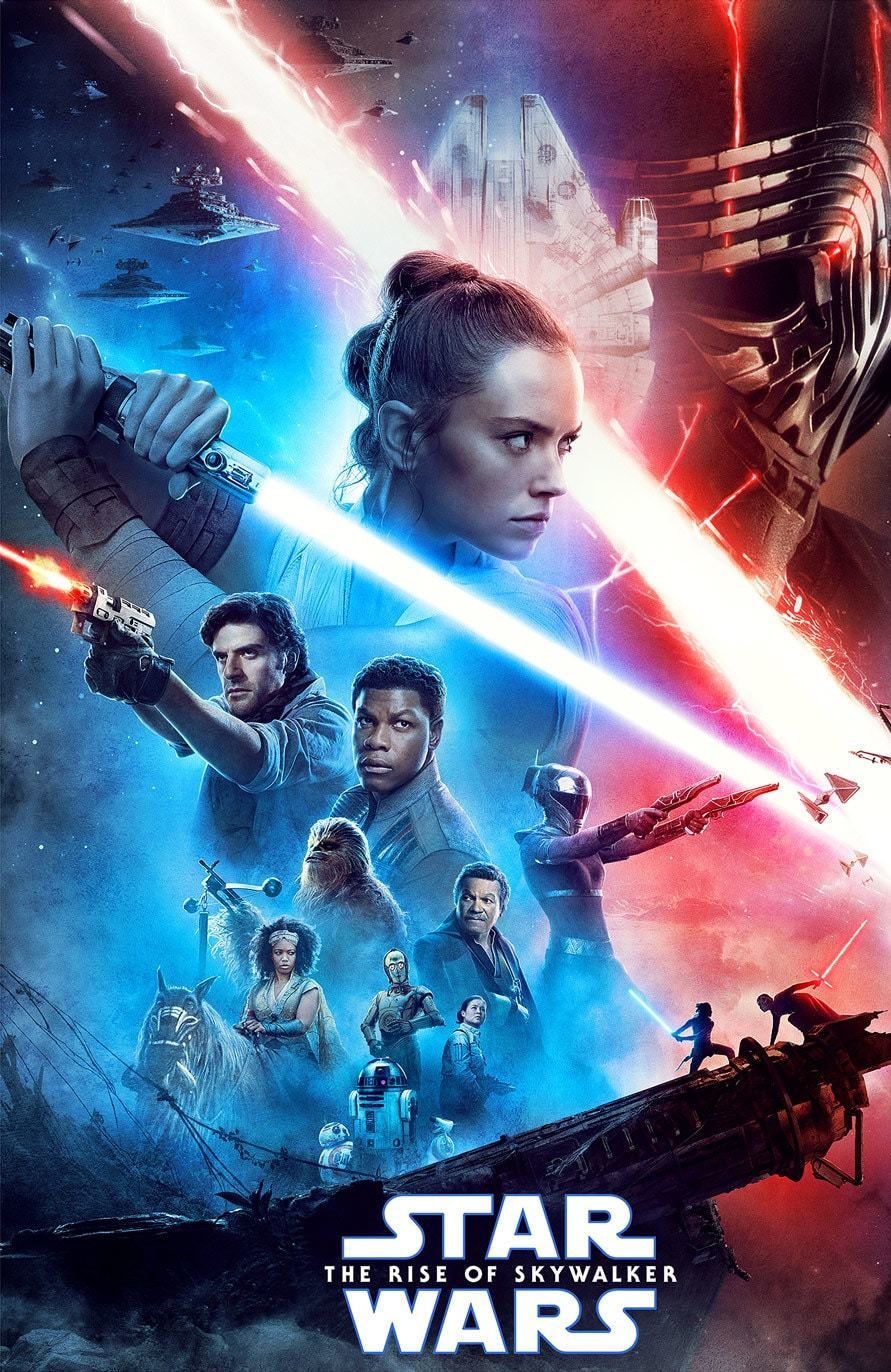 Why Should You Watch?
First, if you're not planning a marathon before watching the Rise of Skywalker, you might want to rethink that. There are, supposedly, going to be real tie-backs into the original trilogy–and you don't want to miss anything.
BONUS REASON
Do you really need a reason to binge-watch all of your favorite Star Wars movies? Really? Ok, fine, here's your reason: Now that we've all let Episodes 1-3 ferment for a while and we're on the brink of seeing the finale of this long and wicked arch, well, wouldn't it be nice to connect all the dots?
For example, you can see some of how Queen/Senator Amidala's backbone is seeded into General Leia Organa.
Or how some of the rage and fragility is passed from Anakin to Ben. Or how Han is always, well, Han. So many good opportunities to connect the dots.
2. The Live-Action Series
Why Should You Watch?
Unless you've been asleep under a rock for at least the last year, The Mandalorian is probably first on your must-watch list.
We haven't even finished the first season, but already the world has fallen in love with Baby Yoda and, despite having not yet seen his face, our bounty hunter has become quite the awesome underdog hero.
If that tells you anything about how these Star Wars shows on Disney+ will pan-out, well, we know that both the Cassian Andor story and the Obi-Wan one will be quite epic. And gritty. And fun.
BONUS REASON
I am not telling you that you need to love Solo: A Star Wars Story or any of the other spin-off movies and series, but what I will tell you is that they're each their own individual element in the overall bigger forest that is the Star Wars universe (SWU?? Anyone??).
When you watch each one, you get a new view and perspective on an epic struggle between good and evil. And dude, it's EPIC.
3. The Animated Series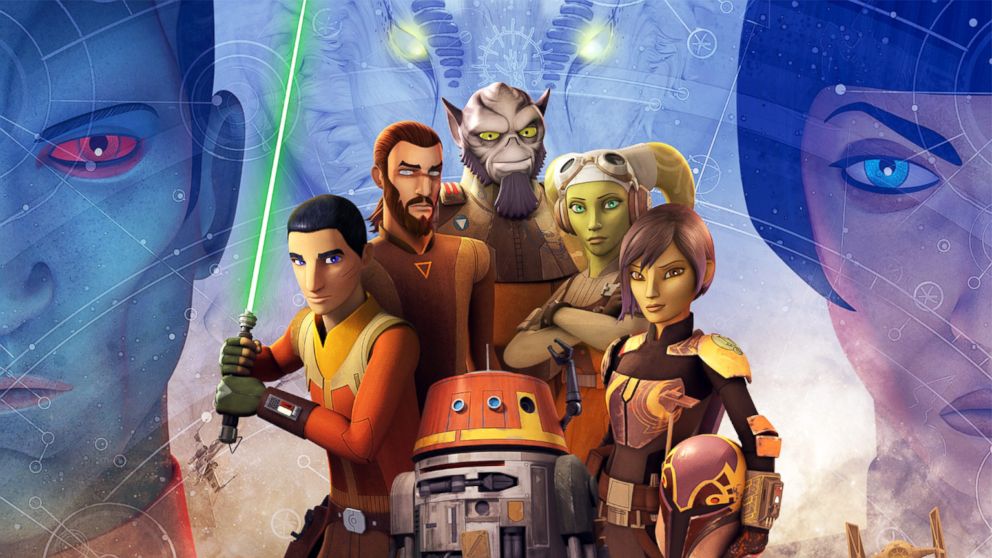 Why Should You Watch?
Watching these animated series is not a prerequisite for enjoying any of the movies or the live-action shows, but it certainly doesn't hurt.
To get some extra character growth in Anakin and see how the Jedi Order changes and morphs into something truly worth questioning is actually kind of nice. That's always something that's bothered me–Anakin went from a cute 10-year-old to an angry youngling-killer in 5.0 seconds. But having these little puzzle pieces in place to see how his padawan was betrayed by the Order and then, eventually, betrayed by him, well, that helps fill-out that transition more completely from sweet-Ani to evil-Vady.
BONUS REASON
Even if you don't traditionally enjoy animated shows, these are actually really deep and full of great character development.
You really feel like you've bought into the pain and anger of Ahsoka Tano and Ezra Bridger as they learn about the evils really there in the world–and how their own actions have no effect on change toward the light. Oh, did that hit a nerve? That's the point. These series are that good.
4. The LEGO Star Wars Series
Why Should You Watch?
Ok. So, this is not a place to start your typical Star Wars binge, but, frankly, if you've got kiddos under the age of 7, you might actually want to start here. But even if you don't, these LEGO Star Wars stories are really worth the watch. They're funny. No, I mean, like all the clever silliness you've come to expect of LEGO and a bit of the fun you find in Star Wars, are all wrapped up together in these LEGO Star Wars shows.
BONUS REASON
Ever wonder how C3PO saw the events of Star Wars? Ever wonder what would have happened if Luke and Vader had met on a street corner? Or, what if Yoda was put in charge of a youngling field trip? All of these questions can be answered in just a few funny, funny episodes.
What other Star Wars shows can we expect on Disney+?
Beyond what I've listed here, we're not really certain what will be released when. After the box office sales flopped on Solo: A Star Wars Story, I think there's been a bit of a "cooling off".
But that doesn't mean that there won't be more Star Wars movies and shows. Most likely, Disney is waiting to see how The Rise of Skywalker is received.
They've said on several occasions that The Rise of Skywalker closes the storyline for the Skywalker line, but that doesn't mean the stories are over. The Star Wars universe is too vast, too many story opportunities.
In fact, they've already talked with multiple directors about several potential projects and have Rian Johnson working on a whole new Star Wars trilogy–just not focused on the Skywalker family. And, no doubt, those will make their way to Disney+ after a bout at the theater.
So, assuming that the success of The Mandalorian continues and the higher-ups at Disney are pleased with the direction that Kevin Fiege is taking the Star Wars story, you can bet there will be additional releases of Star Wars series on Disney+.